Silestone countertops production in Germany
If you want your kitchen to exudes elegance,then choose premium countertops from quartz, a material with attractive colors and fine textures.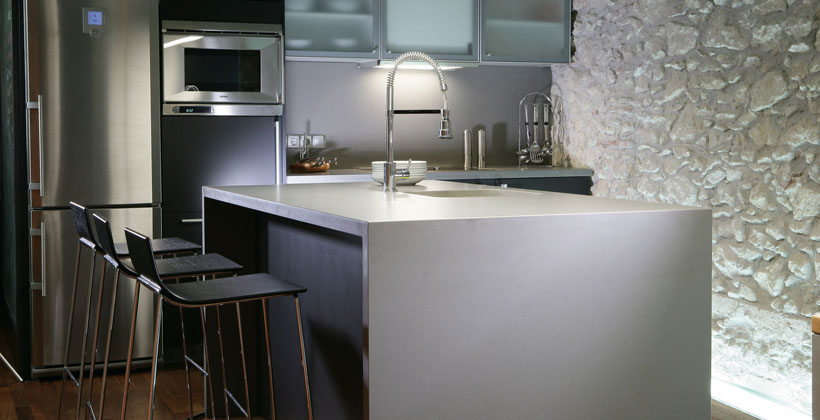 About Silestone countertops
In the distribution and commercialization of natural quartz surfaces from Silestone is leader. These surfaces are developed for the design of modern kitchens and bathrooms. Silestone is a quality material that is available in many attractive colors and striking textures.
A modern Silestone worktop whether in the green, red, or at least worktops in noble black tones can perfectly implement the most beautiful and unusual interior design ideas.
Our Silestone countertops are manufactured in various thicknesses and finishes, depending on our customers' wishes and ideas.
Silestone has many advantages. Some of these are: Natural beauty, versatility- these surfaces can be used anywhere indoors, wide range of colors and more.
Another advantage is that cleaning is easy. Sometimes it is enough with a wet cloth to wipe it. When it comes to stubborn stains, sponge and cleaning agents can be used.
Thanks to a high level of experience, innovation, expertise and flexibility, we are able to deliver the products as soon as possible to our customers nationwide.