Silestone stairs for safe promotion and relegation
Beautiful and modern stairs made of quartz stone are decoration for any home and give a unique charm.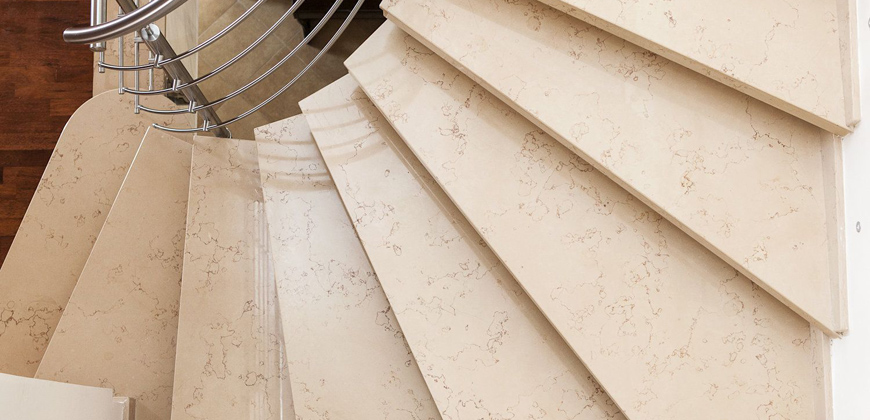 Stairs to measure
How safe do you feel in his own environment, contributes significantly to feel good. The risk of slipping on stairs occurs Silestone with concrete steps to counter: stairs with a roughened edge for example, increase the safety and facilitate the set - up and finish. Through the matt yet noticeable surface stick your feet better on the step.
Stairs - Stairs steps. Indoor stairs are the link between the individual stories of each house. The main criteria of an internal staircase are the durability and modern styling. Take all these points for a staircase made of quartz stone or Silestone to.
The building conditions we produce for our customers cantilevered stairs bolts, angle stairs, stair coverings, staircases and stair treads. Each staircase is designed with modern computer technology and measured. This guarantees the optimal use of the available space.
No matter what kind of stairs you choose, the important is the stairs required to withstand a lot. This should be especially robust, easy to clean, non-slip and abrasion resistant.