Artificial stone countertops
Artificial stone countertops convincing in terms of design, but also in terms of their durable properties.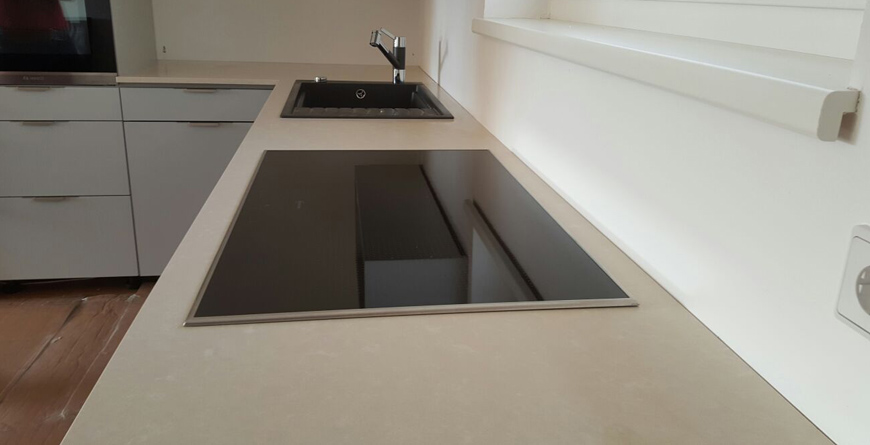 Custom Artificial stone countertops
The rich color palette of Artificial stone countertops in conjunction with a sink, small or large, a countertop with integrated drainage channels or trivets, the edges angular or rounded, or a combination with a completely different material such. As wood, steel or brass, or, or or ... creativity knows no bounds.
Artificial stone countertops - emphasis giving Artificial stone countertops. In any case, each kitchen is an individual, perfectly suited solution. Here, such the sink, worktop and wall panels can be joined without visible seams.
Your kitchen worktop made of artificial stone is not only beautiful but also practical and easy to clean. Smooth transitions and rounded throats facilitate cleaning of smooth surfaces. Sleazy cracks simply does not exist.
Artificial stone or Silestone is a solid material and can not delaminate and their color and pattern goes through the entire thickness of the material. As a result, the colors will not fade even in strong sunlight.
Your imagination is the flexible deformability, the almost seamless combination with other materials and a selection of almost 100 colors no limits.