Artificial stone stairs for their extremely high surface strength
With the highest standards of aesthetics and functionality artificial stone stairs meet the ever growing and becoming becoming increasingly individual demands.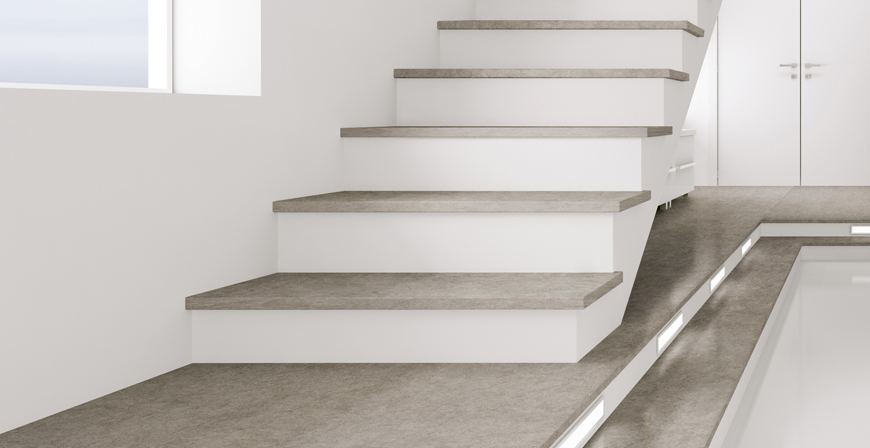 Adaptive artificial stone stairs
Artificial stone can be cut, shaped, and glued seamlessly, providing the basis for interior stairs that are tailor-made to your home.
Artificial stone stairs - Stylish artificial stone stairs. It is not necessary to impregnate or waxing the stone stairs. The clean and easy to clean and hygienic surfaces of the stone stairs stand out not only by the touch, but always seem inviting to visitors to your look.
With stone stairs that unusual design ideas can be implemented. In addition, Silestone is available in numerous shades available and provides on this point for an uncompromising interior design.
In addition to a polished surface Silestone is available in two other finishes: Firstly Suede, whose contact triggers a unique feeling, because this is a roughened surface type, yet supple. On the other Volcano, a finish that extends the range for lovers of rustic materials and texture features, which is roughened and smooth at the same time. All surfaces of artificial stone pleasant to touch and smooth.