Granite Washbasins do not require expensive care
We produce granite vanity tops on your desired to fit even in the smallest room.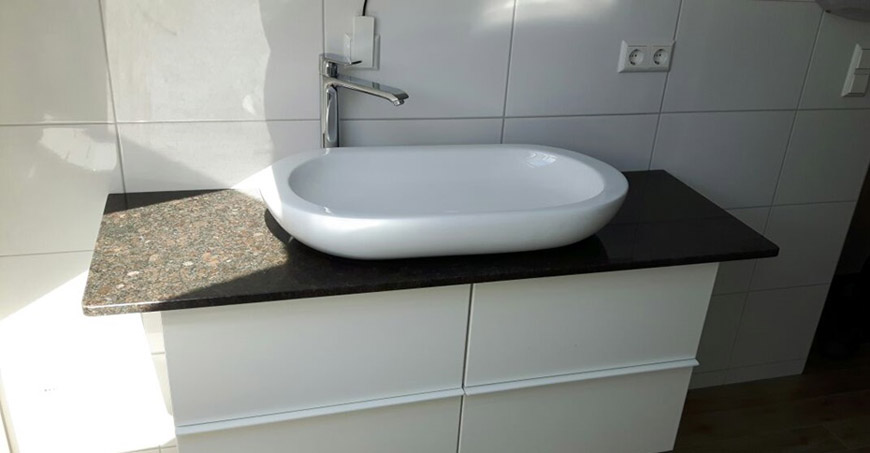 Everyday use Granite Washbasins
Warm water and granite, good for body and soul. The advantage of natural stones in the bathroom is its individuality in terms of structure, color and surface property. Each stone is unique and therefore your new bathroom.
It can be used together (light-colored granite with black granite) and combine with other materials such as Stainless steel or solid wood. So the bathroom is commonplace an experience space where luxury and bathing a life factor.
Elegant granite Washbasins are not only found in private homes, in public facilities, such as restaurants, the design with the natural stone is appreciated for its many beneficial properties. More and more often engage designers and architects to natural stone in order to realize individual wishes.
With granite can make noble washbasins, shining through an extravagant style. Square or round, small or large, modern or simply - the possibilities are endless and hold for every taste and ambiance Matching the ready.