Back to nature with granite countertops
Granite countertops are actually a perennial favorite for decades, but they've got a simple, modern look and be sure to convince you.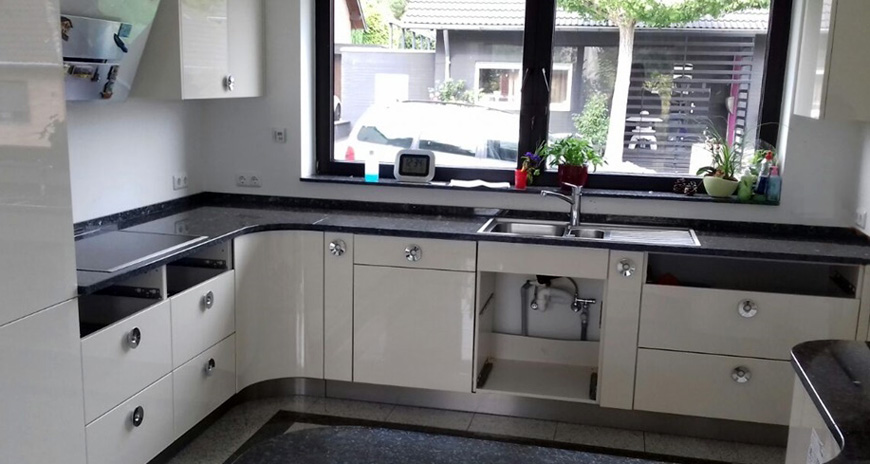 The nuanced granite countertops
Kitchen granite countertops are scratch-resistant and acid-resistant, water-resistant, heat resistant and easy to clean. As a result, granite countertops have excellent care properties and can be integrated individually in older kitchens.
Granite Countertops - Lovely granite countertops. They are extremely hard, because the stone is composed mainly of the minerals feldspar, quartz and Glimmer - there can sometimes fall on the kitchen worktop a small pot without having to take a loss.
Granite countertop remains permanently beautiful, the use of a special care agent recommends. This good care kitchen countertops are a good investment in the future. The more careful the selection should be made, because depending on the origin of the stone it is light gray to dark gray, with red, yellow or greenish veins.
With this wide variety of materials and the various editing options, different designs can be created for countertops. Of course, we supply our granite countertops not only for personal use, but also as a counter plates for catering industry or to your specifications.