Glass back walls - Tasty kitchen facility with the glass back walls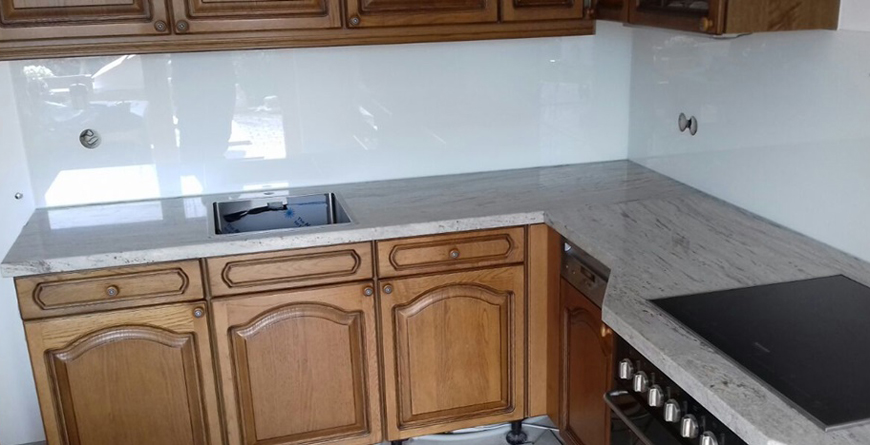 Glass back panel - The perfect glass back walls
The worktop and the space around, the stove and sink are critical points in every kitchen. The splashes of fat and water require a durable material to protect the kitchen back wall. The glass back walls in the kitchen is the undisputed favorite.
There are so many possibilities for the individual design your kitchen - you just have to know them. Give example, provide accent colors by simply tile the walls of your kitchen. Create a Glass back wall as an eye-catcher. We offer walls in all colors and sizes.
Glass back walls - For a clean kitchen
Glass back walls - For a clean kitchen. Our diverse color palette has the appropriate solution for every taste and every need. Our color guide gives you a complete overview of what is possible in the combination of color and glass.
The kitchen glass wall is easy to clean, hygienic and seamlessly, as would be the case with tiles. It is heat resistant and serves as a splashback in the kitchen.