Transport Austria - MAAS GmbH
Whether advice, oversize, delivery or assembly service - with us you can feel about carefree. We take everything for you in the hand. Because every 3 weeks we are in Austria and personally perform all service work.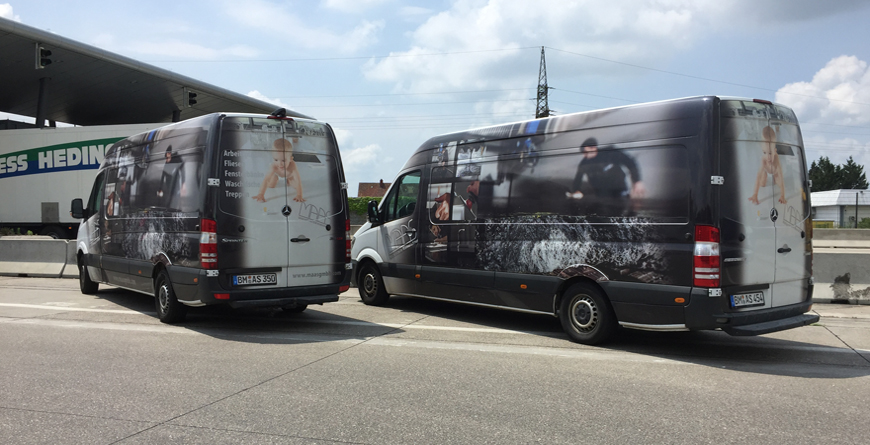 Transport Austria – There is no way for us to go far
Of course, there is the possibility for you to pick up your orders directly from us at the factory. Whether worktops made of granite, Caesarstone, ceramics, silestone, slate or simply cleaning agents, we personally deliver your order to Austria but also to your doorstep. No matter if you are in Vienna, Eisenstadt, Graz, Klagenfurt, Villach, Innsbruck, Bregenz, Salzburg or Linz.
Lieferung Österreich – Wir liefern Ihre neue Küchenarbeitsplatte, wann Sie möchten. Und zwar pünktlich zum vereinbarten Termin. Auch bei der Lieferung können sich die Kunden auf optimale Servicequalität verlassen. Unabhängig von der Größe und dem Volumen Ihrer Bestellung liefern wir mit dem eigenen Fahrzeugen. Zwar können wir die Ware mit einer Fremdspedition versenden, doch in diesem Falle geht die Gefahr auf den Käufer über, sobald die Ware unser Lager verlassen hat.
Transport Austria – We are in your area every 3 weeks
We prefer the delivery with our own vehicles, because we have made a lot of negative experiences with the foreign forwarders - Only 70% of the goods arrived safely at our customers! That's why we do not want to take this risk and trust our trained stonemasons during transport. Before each delivery, our customers are contacted by our staff again, so that the delivery date can be really reliably confirmed and timed with the customer.
We send the samples by post.