Transport other countries - MAAS GmbH
Whether advice, oversize, delivery or assembly service - with us you can feel about carefree. We take everything for you in the hand. We have personally performed all service work around the world, whether in Europe, America or Asia. So do not hesitate to send us a request and make an appointment with us.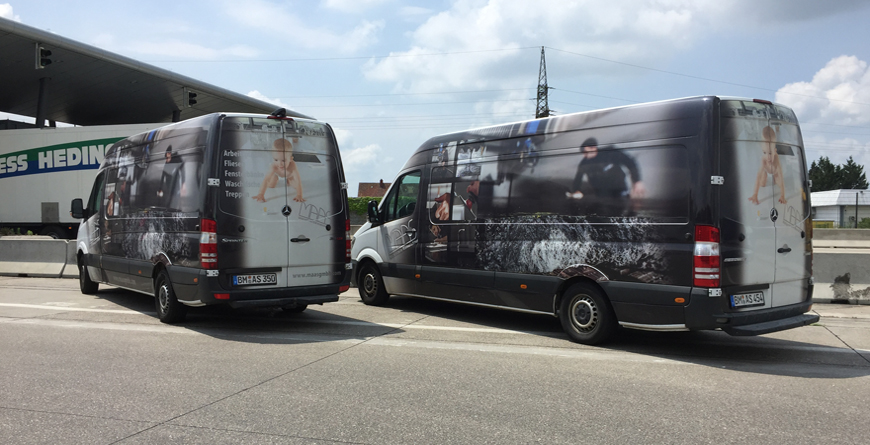 Transport other countries - There is no way for us
Of course, there is the possibility for you to pick up your orders directly from us at the factory. Whether worktops made of granite, Caesarstone, ceramics, Silestone, slate or just cleaning agents, we personally deliver your order but also in Europe and all other countries to your doorstep. Whether you are in Belgium, Denmark, France, Luxembourg, the Netherlands, Austria, Poland, Switzerland, the Czech Republic or any other country, nothing is too far away.
Note: In the EU member states, the national law regarding the practice of commercial activities applies in principle. EU directives make it easier to work across borders between EU countries. However, for Switzerland, other directives and laws apply, so an EU company may not carry out activities in a non-EU state. For these reasons, we are not allowed to carry out assembly work in Switzerland, but we are happy to assist our customers with advice.
Transport to other countries - We deliver your new kitchen worktop whenever you want. And on time to the agreed date. Customers can also count on optimum service quality during delivery. Regardless of the size and volume of your order, we deliver with our own vehicles. Although we can ship the goods to a foreign carrier, but in this case, the risk passes to the buyer as soon as the goods have left our warehouse.
Transport other countries – Risk-free Transport
We prefer the delivery with our own vehicles, because we have made a lot of negative experiences with the foreign forwarders - Only 70% of the goods arrived safely at our customers! That's why we do not want to take this risk and trust our trained stone masons during transport. Before each delivery, our customers are contacted by our staff again, so that the delivery date can be really reliably confirmed and timed with the customer.
We send the samples by post.